In this miniseries, we will explore in more depth the miraculous event of embryological folding in our own bodies, consider how the early reception by the parents can affect us, and practice offering the little one within the welcome we may have missed back then. We will also attend to the power of repair where a child has come into life with less than total celebration.
* All of our online courses and workshops will be recorded, and the replays of each class will be available to those who are enrolled.
Exploring
Embryo Folding, Discovery,
and Welcome
with Cherionna Menzam-Sills
3 consecutive Tuesdays
in June

June 13, 20 & 27, 2023
10am - 12pm PDT
About this Workshop Series
Towards the end of the third week after conception, a biological miracle occurs. While the entire process of embryological formation and life itself are miraculous, the embryological folding in the third week is truly awe-inspiring. The development of these few days transforms the little embryo from a relatively flat three-layered disc into a more familiar fetal shape, culminating with an "ignition" of the heart that suddenly begins beating.

The term, "ignition," is used in the hands-on practice of Craniosacral Biodynamics to refer to a perceived sense of sudden awakening, often experienced as a blast of light or energy. In this case, the newly formed heart begins its rhythmic motion, to be continued until death.

It is also common for this important embryological moment to correlate with the time when the pregnancy is discovered. How the parents receive this news can profoundly affect the little one's sense of safety and welcome. This experience tends to be recorded in the heart/chest area.

In this talk and series, we explore some specifics of embryological folding in our own bodies, consider how this early reception by the parents can affect us, and practice offering the little one within the welcome we may have missed back then. We also attend to the power of repair where a child has come into life with less than total celebration.
Empty space, drag to resize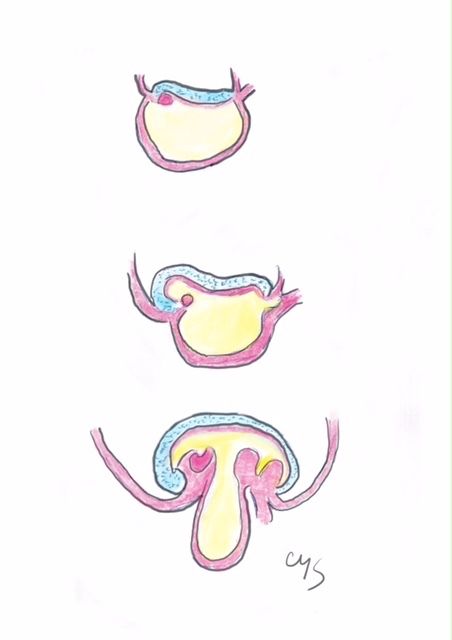 June 13th:
Embodying Embryo Folding

This first class introduces the developmental milestone of embryological folding. Informed by images of how folding occurs, we will explore this movement in our own bodies, with the possibility of accessing the original potential of this embryo gesture.
June 20th:
Discovery, Wounding, and Repair
This class expands on the embryological event of folding to address the psychological experience of Discovery that tends to occur at the same time. We will consider how the little ones may be affected by their reception at this time, particularly by their parents. Lifelong tendencies will also be noted, along with introducing the power of repair and applying the Castellino principle of welcome.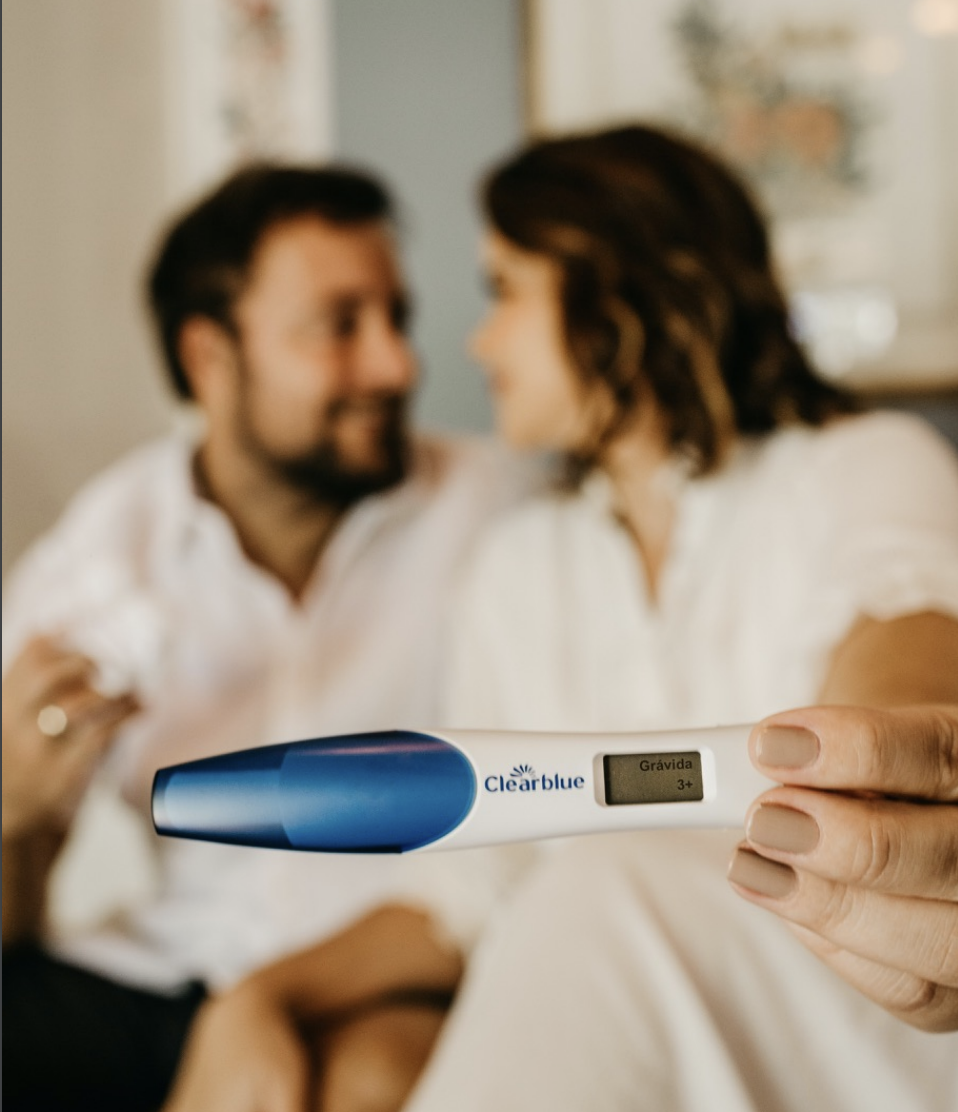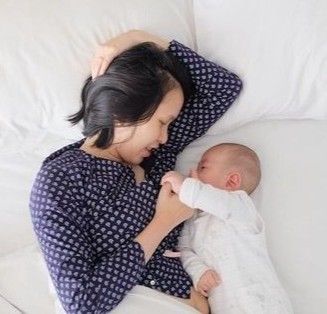 June 27th:
Addressing Discovery Wounding
This class focuses on healing and repair in relation to Discovery. This includes what we can offer to our own inner little one as well as how we can support parents or others in enhancing safety and welcome for people of any age who have not experienced this at Discovery.
MEET THE FACILITATOR
Cherionna Menzam-Sills
Compassionate Somatic Prenatal and Birth Therapist
CHERIONNA MENZAM-SILLS, PhD began teaching Embodied Embryology through somatic movement in 1997 as part of her doctoral studies in Pre- & Perinatal Psychology, which led to her teaching at Naropa University and the Santa Barbara Graduate Institute. She has taught and facilitated Pre- and Perinatal Psychology/Therapy, Continuum (a mindful movement practice), and Biodynamic Craniosacral Therapy internationally, often with her husband, Biodynamics pioneer Franklyn Sills.
She currently offers post-graduate training for practitioners to enhance their skill in recognizing and meeting prenatal and birth material arising in session work, as well as small womb surround process workshops, for which she is an approved facilitator through Castellino Training. Her background includes extensive study with Pre- and Perinatal Psychology pioneers William Emerson and Ray Castellino, and Continuum founder, Emilie Conrad, who authorized her to teach Continuum in 2007.
Cherionna has authored three books,
The Breath of Life: An Introduction Craniosacral Biodynamics,
Spirit into Form: Exploring Embryological Potential and Prenatal Psychology,
and the forthcoming Birth as Shadow: Shining Light on our Prenatal and Birth Experiences.
Cherionna is committed in her work and life to embodied presence.
You can learn more about Cherionna and her work at: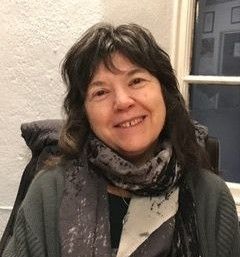 Tara Blasco

Tara has a Ph.D in prenatal and perinatal psychology from the Santa Barbara Graduate Institute, and has worked at the BEBA clinic since 2001. Currently, she is the director of the BEBA clinic and was the co-director with Ray Castellino until he passed in December 2020. She works as the facilitator at the Ojai BEBA clinic and offers online sessions. She is a certified craniosacral therapist. She is a Certified Womb Surround Process Workshop facilitator through Castellino training. She co-teaches Dr. Castellino's Foundation Training in Spain and in the US together with Ray Castellino (until he passed) and Mary Jackson. She is the co-director of the non profit organization Global Resource Alliance dedicated to the alleviation of poverty and disease, and supporting communities in the Mara region of Tanzania.
Mary Jackson

Mary Jackson has been married since 1987, is the mother of 2 children who were born at home, and has been featured in 11 books and 5 movies. Mary has been a home birth Midwife since 1975. She has attended over 2,500 births in the Santa Barbara, Ventura, and Ojai, California areas and is now attending the home births of her second generation of babies. She is a certified Castellino Process Workshop Leader and co-teaches the Castellino Pre and Perinatal Training. In the first year after incorporating these pre and perinatal approaches in her midwifery practice her home to hospital transfer rate went from 20% to 6%. Mary is participating in cutting edge research about imprints that occur around the time of conception, pregnancy and birth and how they affect us throughout the rest of our lives and what it takes to heal from challenges in these experiences. She is a frequent speaker at national and international conferences and leads trainings throughout the world.