Come to ... the FREE Open House
Thursday, July 6, 2023 ~ 12pm PDT
Or watch the replay of the FREE Introductory Talk
Come learn how to support healing early trauma patterns and enhance bonding, connection, and rejuvenation through your face and the "Social Brain." Based on the latest neuroscience, brain scans, and brain network theory.

18 hours of CEUs available for "Natural Facial Rejuvenation, Level 1 Blueprint":

National Certification Board for Therapeutic Massage and Bodywork (NCBTMB)
California Acupuncture Board
National Commission for the Certification of Acupuncture and Oriental Medicine (NCCAOM)
The Power of Your Face, 2.0
Shift Deep Levels of Trauma and
Enhance Bonding, Connection, and Rejuvenation

~

The Power of Your Face, 2.0
Trauma Centered NeuroCoaching
Five (5) 2-hour Live - Group Sessions

5 Wednesdays in July/August 2023
July 12, 19, 26, August 2, 9, 2023
12 - 2pm PT**

Plus a BONUS Gift of ...

Immediate Access to
"Natural Facial Rejuvenation, Level 1 Blueprint"
a 6-module online home study course
($497 value)
Total Value $997
Promo Code: Castellino23

* Special offer expires once the Live sessions begin, July 12, 2023
** All Live - Group Sessions will be recorded
About this Special Offer
This series will draw on the skills from the foundational "Natural Facial Rejuvenation Level 1 Blueprint" online home-study course (which is included as a BONUS gift), and bring in the latest research in brain network neuroscience.

The Power of Your Face, 2.0 - Trauma Centered NeuroCoaching

This will include five (5) weekly 90-minute group NeuroCoaching sessions, plus 30-minute practice sessions, where Susan will personally walk you through the new skills and internal paradigm shifts for healing, step by step.

This will update you with inner skills that can take you and your practice to the next level – your "Sparkle-Print."

By the end of our time together, you will be able to use the skills and deep healing insights that you take away to enhance your work with live face-to-face and bodywork sessions, zoom sessions, or group retreats and workshops, like Womb Surrounds.

Add these skills using the power of your face to release old trauma patterns to any modality, including biodynamic craniosacral therapy, pre- and perinatal somatics, bodywork, acupuncture, and/or business coaching, to upgrade your results, and deepen your own connection with yourself.
This special offer includes:
The Power of Your Face, 2.0 meets Trauma-Centered NeuroCoaching
A compassionate brain-based, experiential pilot group to explore the release of old trauma patterns and enhance bonding, connection, and rejuvenation.
Five (5) 2-hour Live Group Sessions.
Each group session includes:
90 minutes of coaching, guidance, and updates with the latest research
30 minutes of practice

*These 5 sessions will be recorded and found under "Live Coaching Calls" in the Natural Facial Rejuvenation Level 1 Portal.



Time to Connect, Practice, Learn, Share
Meet other participants face-to-face (virtually) to connect, practice new skills, and learn how to share these skills and information with clients and your community.


Plus ...

A BONUS gift of

Immediate Access to ... "Natural Facial Rejuvenation, Level 1 Blueprint"
This six (6) module online home study course includes audios, videos, and Action Guides for each lesson. For more information about each module
see below
.
A Few Facts ...
Your face ... reflects your body
A Few Facts ...
The face and head link with 12 major meridians that connect to every part of the body.
A few facts
Specific points on each meridian function like "power centers" and revitalizing "mini-chakras" for a group of organs, muscles, and blood vessels, through which vital energy flows.
a few facts
Without activation, these meridian power centers get blocked and weaken. Their ability to energize the body diminishes with age.
Learn
how to "open up the channels" and release the flow through the meridians of the life-force blocked or impacted by trauma or other history.
Natural Facial Rejuvenation, Level 1 Blueprint
Six (6) Lessons
Online Home study course
includes Audios, Videos, and action guides
The Foundation of Natural Facial Rejuvenation
Why this system works (the magic behind the system) and how it can be beneficial.
Settling and relaxation exercise in preparation for working with the face.
Yin Yang Exercise and definitions to determine your body type and the right method to use.
The Secrets of Facial Evaluation
5-Element Facial Observation and Evaluation.
Facial Evaluation Discussion with Q & As to explore the different facial types.
Introduction to the gentle Yin Listening Touch with Guided Exercise to prepare the face.
The Yin Listening Touch and Meridian Brain Balancing
Listening Touch Discussion and how this specific form of touch can magnify your results.
Meridian Brain Balancing Exercise to balance the right and left sides of the brain and to enhance clarity and relaxation.
The Yang Laser Touch
Introduction to the more focused Yang Laser Touch. How this form of touch can deepen the results.
Exploration of the 5-Element Points and their importance in this Natural Facial Rejuvenation method.
Q & A session
The Five Element Self Help & Partner Sessions
Putting it all together.
Five Element Self Help session combining the Yin Listening Touch and the Yang Laser Touch.
Five- Element full-length session with a client or partner.
The 5-Minute Rejuvenators and Integration
Quick and easy Blitz sessions - aka the 5-minute Rejuvenators.
Simple step-by-step sessions: the Yin Blitz and the Yang Blitz.
In-depth descriptions of the 7 key points of our 5-Element Facial Massage, by Dr. Julian Lange, OMD, LAc.
Plus
History and Origins
Stories about the Chinese medicine practitioners, Dr. Frances Wong and Susan Roche Hutson, whose insights and innovation inspired this program. And also the Western researchers who have taken us deeper into the richness and magical benefits of caring for the face.


and
Interviews with Modern Day Masters who deeply influenced this unique program.


Stephen Porges, PhD
Professor of psychiatry and the director of the Brain-Body Center at the University of Illinois at Chicago and former recipient of a National Institute of Mental Health Research Scientist Development Award discusses his fascinating research with the Brain/Body connection. Stephen W. Porges has published more than 200 peer-reviewed scientific papers across several disciplines including anesthesiology, critical care medicine, ergonomics, exercise physiology, gerontology, neurology, obstetrics, pediatrics, psychiatry, psychology, space medicine, and substance abuse.
In 1994, Dr Porges proposed the Polyvagal Theory, a theory that links the evolution of the vertebrate autonomic nervous system to the emergence of social behavior. The Polyvagal Theory provides a theoretical perspective to study and treat stress and trauma. (This is also known as the Social Engagement System.)
Franklyn Sills,
Biodynamic Craniosacral Therapy
Franklyn is an early pioneer in the development of a biodynamic understanding and approach to Craniosacral Therapy, and has been teaching his evolving work for over 25 years worldwide.

Craniosacral Biodynamics is an approach to the teaching and practice of Craniosacral Therapy that acknowledges the deepest foundations of the human system. Sills looks at the nature of early experience, the infant's neurology, and the importance of mirror neurons, attunement processes and felt-experience. He reviews facial dynamics in relationship to the social nervous system and early experience, which all affect healthy bonding and attachment processes.
Raymond Castellino,
DC, RPP, RPE, RCST
A rare video interview with Dr. Raymond Castellino, Director of Castellino Prenatal and Birth Trainings; Co-founder and Clinic Director of BEBA (Building and Enhancing Bonding and Attachment) on the importance of the face in healthy bonding, attachment and relationships.

This frank, insightful interview will help you understand the depth and history that go into this Natural Facial Rejuvenation Method. It will help you grasp that rather than being a quick superficial fix, it has a background of powerful research and profound experience.
What students have to say ...
Soreness and pains diminished
"I felt the pains kind of diminish right through my body. The soreness in my back - and my stomach felt better. I felt a warmth in my stomach that was good, and I felt this sea of energy fluctuating, and I was aware of my cerebral spinal fluid fluctuating. It brought a lot of awareness to what was going on internally - just by a simple technique. That is one great technique - the 5 element technique!"
Paul N, Bodyworker
I stretched, grew,
Susan really has helped me to stretch, to help my voice come through, to not be afraid to take down the mask, the invisibility fog, and to share all the things that I know and do.

[It] has been just like you put in the key and you turn it … It's changed me so much from when I first started, where I was still stuck in this invisibility issue, childhood traumas, believing the family (conditioning) … It's helped me grow so much … to move into the teacher role …




and found my voice!
It allows us to be the beautiful beings that we are in every way. Showing up, being ourselves, and allowing ourselves to fall in love with ourselves too … I'm thrilled to be part of this community … it's amazing.




Shelli W,
Natural Facial Rejuvenation (NFR) Graduate 2021,
Biodynamic Craniosacral Therapist
Longmont, CO
I'm smiling ... and everything's relaxed
I feel like smiling. I feel wonderfully relaxed. It's kind of like… floating, the whole face feels like it's still releasing; it feels like it's… moving down the body and that even the ears dropped…. all the way down into the shoulders! Everything's really relaxed.


Nick C, Bodyworker,
San Diego, CA
Simplicity and Joy
It all connects ... The simplicity and the joyfulness of this work ... I integrate it in my daily work as a biodynamic craniosacral therapist ...
We all need this. Women need this ... We all need our courage, and come out of hiding and show how beautiful women are.


Inga,
Biodynamic Craniosacral Therapist
New Zealand
Spectacular!
Thank you for the spectacular sessions! The human body, I believe, was made to feel this way, but dealing with all the pollutants in today's world, it becomes increasingly more difficult to remain at "core." You and your team showed us how to achieve it, even amid chaos. Again, thank you.
Helma
Acupuncturist, Dental Hygienist
MEET THE FACILITATOR
Susan Lange
Susan learned about the power of the face and natural rejuvenation from her first Chinese medicine teacher in 1974, but dismissed it as being too frivolous and superficial. However, recent incredible research in neuroscience has emerged regarding the importance of the face for the deep healing of trauma, along with increased empathy, connection and rejuvenation.

Inspired by the latest research and her Chinese medicine knowledge, she co-developed a program to help practitioners melt trauma in their own faces, and also to help their clients connect and rejuvenate in fun and simple ways.

In 2008 Susan co-developed Natural Facial Rejuvenation - The Heart and NeuroScience of Transformation, a form of "Neuro-Facial Regulation," with biodynamic craniosacral teacher, Mary Louise Muller, M.Ed., RCST, RPP.

Susan Lange is a Doctor of Oriental Medicine, and biodynamic craniosacral therapist. Trained in Hong Kong and Europe, she has been teaching internationally since the early 1980's. She is also a Core Energetics therapist (somatic psychology) and brings an in-depth knowledge of the 5 Element character types to the Natural Facial Rejuvenation work.

Susan also trained with and assisted Ray Castellino in his Pre- and Perinatal Foundation Training for Practitioners, and leads her own "Birth Dance" Core Essence Online programs.

She has been in private practice and teaching the principles of Chinese Medicine and Holistic Health for over 40 years. In 1990, she built the first non-toxic holistic clinic, based on the principles of Building Biology, in Santa Monica, CA, along with her husband, Dr. Julian Lange, O.M.D., L.Ac.

She is the creator of The Core Light Academy and "The 5 Elements of Trauma Healing".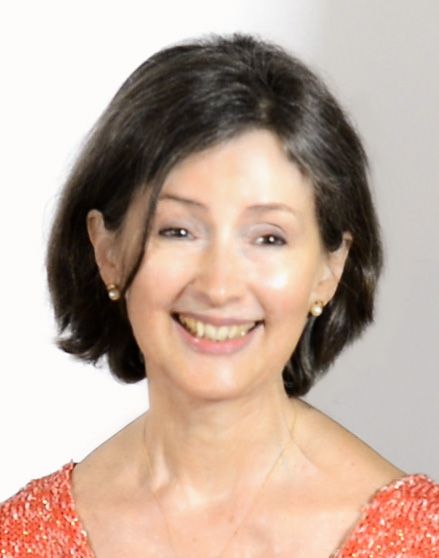 Tara Blasco

Tara has a Ph.D in prenatal and perinatal psychology from the Santa Barbara Graduate Institute, and has worked at the BEBA clinic since 2001. Currently, she is the director of the BEBA clinic and was the co-director with Ray Castellino until he passed in December 2020. She works as the facilitator at the Ojai BEBA clinic and offers online sessions. She is a certified craniosacral therapist. She is a Certified Womb Surround Process Workshop facilitator through Castellino training. She co-teaches Dr. Castellino's Foundation Training in Spain and in the US together with Ray Castellino (until he passed) and Mary Jackson. She is the co-director of the non profit organization Global Resource Alliance dedicated to the alleviation of poverty and disease, and supporting communities in the Mara region of Tanzania.
Mary Jackson

Mary Jackson has been married since 1987, is the mother of 2 children who were born at home, and has been featured in 11 books and 5 movies. Mary has been a home birth Midwife since 1975. She has attended over 2,500 births in the Santa Barbara, Ventura, and Ojai, California areas and is now attending the home births of her second generation of babies. She is a certified Castellino Process Workshop Leader and co-teaches the Castellino Pre and Perinatal Training. In the first year after incorporating these pre and perinatal approaches in her midwifery practice her home to hospital transfer rate went from 20% to 6%. Mary is participating in cutting edge research about imprints that occur around the time of conception, pregnancy and birth and how they affect us throughout the rest of our lives and what it takes to heal from challenges in these experiences. She is a frequent speaker at national and international conferences and leads trainings throughout the world.